We spoke to the in-demand NYC designer about nostalgia, sneakers, and the design process behind her new collection for Vans.
Sandy Liang's clothes evoke the thrill of youthful jealousy. The New York-born and -bred designer makes items that are comforting and profoundly covetable, her cloud-like fleeces and tulle dresses becoming a staple for avant-pop stars and Dimes Square skaters alike; leafing through one of her lookbooks is bound to spark a pang of envy, a want and need to ingratiate yourself self with her crew of casual, beautiful muses. This week, she releases her first collaboration with Vans, a collection of boldly patterned and highly textured sneakers, accessories, and apparel that brings her youthful, 90s-inspired vision full-circle.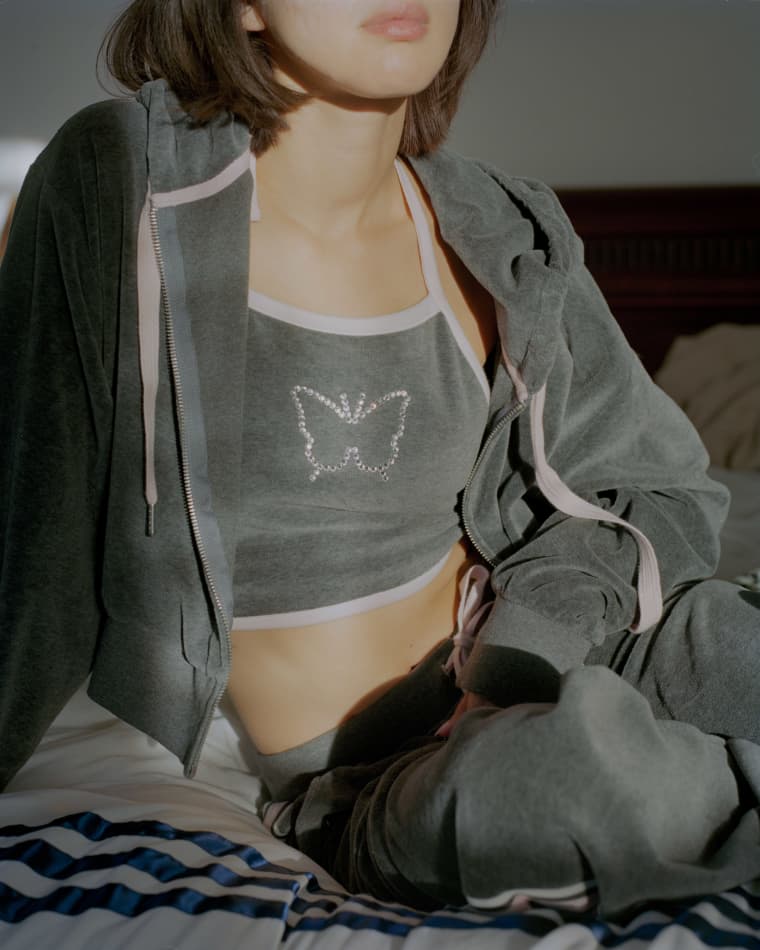 Each item in Liang's collection, which reinterprets five Vans styles, is like a work of mashup art pulling threads from Liang's and Vans' histories. The Era sneaker features crushed pink velvet from Liang's studio couch that's pierced with beads and crystals, a detail that reappeared on her Fall 2020 RTW runway; her re-made Slip-On sneaker bulges with the same kind of fur that adorns her iconic fur coats. Elsewhere, Liang puts a spin on bike shorts and sport socks, items that have already graced her collections in different forms. Multiple items are embroidered with Chinatown's 10002 zip code, a nod to Liang's inspiration and creative hub. The collection, which ranges in price from $14 to $200, feels like a beginner's guide to the past, present, and future of Liang's work. Ahead of the collection's release this Friday, February 21, we spoke to Liang about how she put together her first Vans collaboration.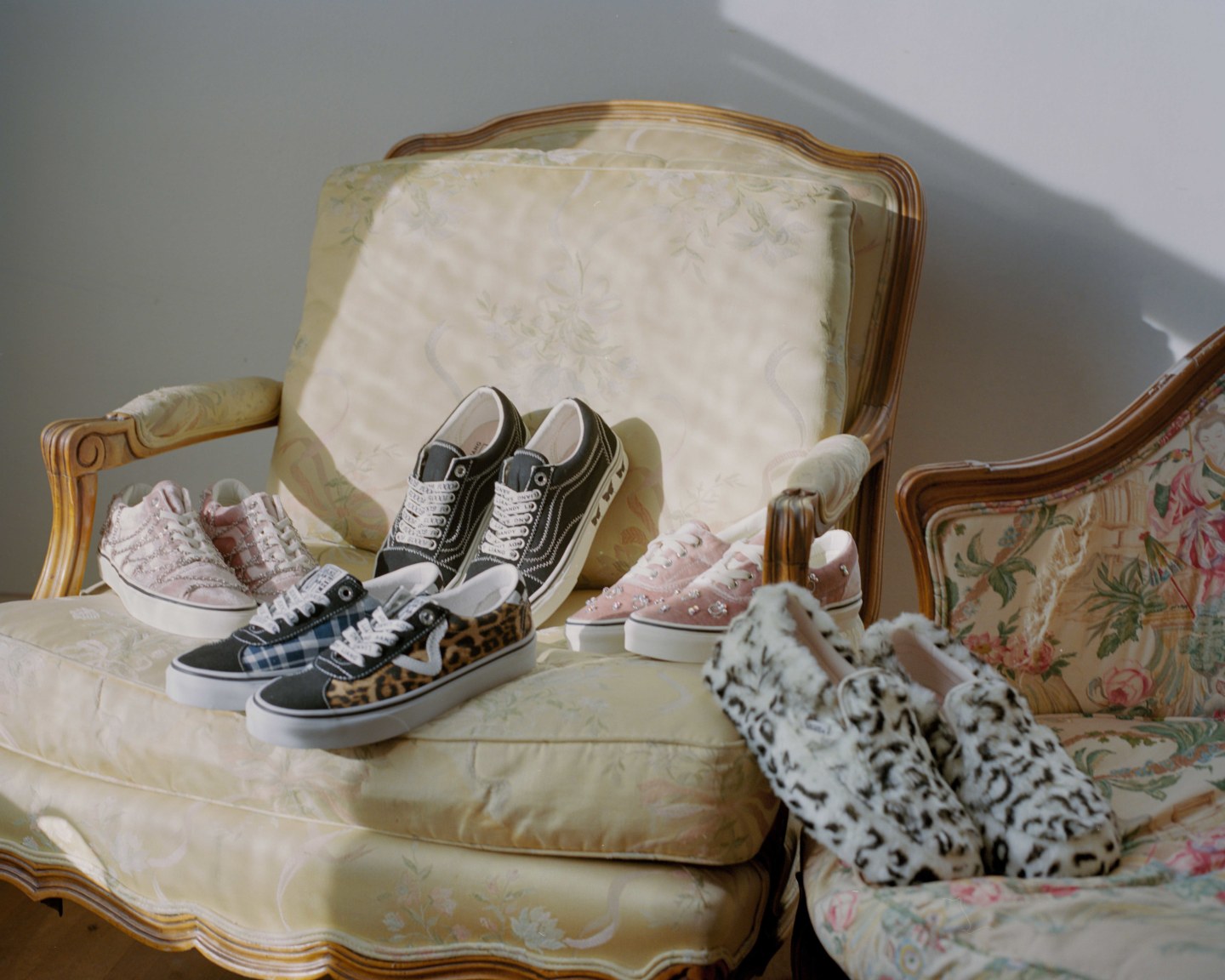 In general, who do you envision wearing your clothes when you design them? And do you think you had a similar vision for the wearer when designing the Vans collection?  
I think that person is always changing, but is ultimately always me in a way. Designing is so personal to me so I can't want to design something that I wouldn't want to wear. In short, I don't think I have one person in mind when working!  For the Vans collection I got to play a bit more since there wasn't one particular collection or theme I was grounded to.
There's so much nostalgia embedded in your clothing, even in the way that you held your latest show at your high school; how do you make sure you don't go full-tilt nostalgic and ensure you're still doing something modern?
It's not something I ever really worry about. When I refer to being inspired by nostalgia, it's more about the happiness and naïveté that I'm talking about. I think that we are able to experience the truest form of happiness when we are kids, and we are free to be as dreamy and creative as possible. I love that. And because I am always reaching towards that, it drives my design process.
Visits: 54